The Ultimate Staffing Agency Comprehensive Guide for Employers
Welcome to the world of staffing. By partnering with a staffing agency, your company has the flexibility to build a strong talent pipeline to ensure you have the right people in order to grow your business.
---
Table of Contents
Introduction

What is a staffing agency

When to use a staffing agency

Types of Staffing
Employer Checklist

HR Manager Guide to Staffing Agencies in Texas

10 Questions You Should Ask your Staffing Agency Rep

Warehouse Manager Guide to Light Industrial Staffing Agencies in Texas

5 Questions Supervisors Should Ask a Light Industrial Staffing Company

10 Workplace Safety Tips for Companies Using a Staffing Agency in Texas

How staffing agencies vet candidates

Understanding Bill Rates

Benefits of Using a Staffing Agency

Texas Employers Staffing Agency Stats

Legally Mandated Labor Costs
---
What is a staffing agency?
Let's start with the basics. Staffing agencies hire employees for temporary and full-time work for other employers. The temporary employees are employed by the staffing agency, not the client company. Staffing agencies give employers the flexibility to control your workforce needs. A staffing agency may also be referred to as a "recruitment agency", "temp agency", "search firm" or an "employment agency".
When should I use a staffing agency?
Whether your company has an increase in business activity, needs to fill a temporary vacancy, or requires candidates to complete a special project, employment agencies offer recruitment and placement services to meet your unique needs.
What are the Types of Staffing?
1. Temporary (also referred to as "contract" in some cases)

2. Temporary-to-Hire

3. Direct Hire Placement
4. Payrolling
5. On-Site Staffing
Using a staffing agency has a 90% success rate of the candidate being hired full-time by the client company and lowers turnover by up to 80%.
Employer Checklist
Getting started with a staffing agency takes some research. Download this checklist or check out our blog post to assist with your search to find the right staffing agency for you.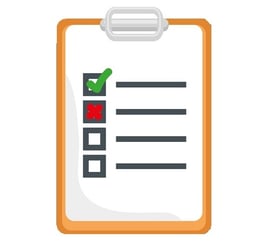 ---
Professional Texas Staffing Agencies
HR Manager Guide to Staffing Agencies in Texas
For organizations and hiring managers who are considering working with a staffing company, start by conducting a thorough evaluation and create a strategic vetting process that will help your company to develop a successful staffing partnership.
To help guide your search criteria, we've put together a guide to assist with choosing a staffing service. Download the HR Manager Guide to Staffing below.
Find out:
How to assess a staffing agency vendor

What questions to ask a potential staffing agency

What is the average turnaround time for resumes?

What are the fees and conversion requirements?
10 Questions to ask your Staffing Agency
1. Are there any fees to get started?
2. What types(s) of placement do you provide?
3. What are your screening requirements?
4. What kind of jobs do you specialize in filling?
5. What are your markups?
6. How long does it take to select and start a candidate?
7. How do I place a job order?
8. What if I am unsatisfied with an employee? Can I get a Replacement?
9. What is or is not included in the hourly markup rate? Are there any additional costs?
10. How long is the contract for? What is your buyout fee?
---
Light Industrial Staffing Agencies in Texas
There are many light industrial staffing companies to select from in Texas. Investing in the right light industrial staffing agency partner is important when it comes to meeting production goals. Download the Light Industrial Staffing Guide for Texas Employers below.
Warehouse Safety Manager Guide to Light Industrial Staffing Agencies

Find out:
How to assess a light industrial staffing agency vendor

The benefits of using a temp agency for light industrial jobs

Screening methods for light industrial candidates

How to reduce turnover by using temps

How to improve job safety with our top workplace safety tips
5 Questions Supervisors Should Ask a Light Industrial Staffing Company
1. Who is responsible for training the temporary workers?
2. Who handles OSHA and Injury Reporting?
3. Am I responsible for certifying temporary employees?
4. Are temporary workers provided with PPE? Does my company need to provide certain PPE?
5. Who is responsible for paying overtime?
View OSHA's recommended safety practices for Temporary Workers.
10 Workplace Safety Tips for Companies Using a Staffing Agency in Texas
A proactive safety program is the best way to reduce the risk of work-related accidents, avoid employee injuries, lost time, and prevent workers' comp claims–which in turn, increases employee morale and productivity. We're sharing our top tips to Develop an Effective Workplace Safety Program.
Check out our Top 10 Workplace Safety Tips For Employers to help create and maintain a safe work environment for all employees- including temps.
How staffing agencies vet candidates
From the moment you begin working with an agency, they should aim to understand your needs in order to help your business grow and succeed.To ensure the best employees are hired to do the job, staffing agencies should use a variety of verification and testing procedures to eliminate the guesswork for candidate fit for their clients.
Although the vetting process for each sta
ffing agency may vary, most staffing agencies' hiring process follows the below structure: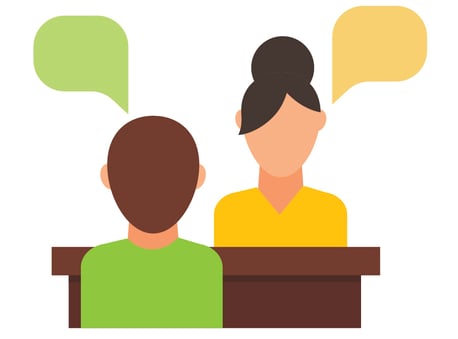 Job Board Postings, sourcing using ATS software
Phone Interviews, In-Person, FaceTime options
Background Checks, Drug Screening, MVR, etc.
Skills Testing, References, Education Verification
Client Review and Selection
Resume Submits and Candidate Interviews with the Client Company
I-9, Set up Direct Deposit, badges, employee handbook review
Individual Interviews measure overall candidate eligibility and company fit.
---
Understanding Bill Rates
Temporary Staffing Agency Pricing Model
Temporary agencies charge a markup percentage on top of the hourly pay rate to the temporary worker for services provided. This hourly cost is called the Bill Rate.
What's Included in the Bill Rate:
Employer Taxes

Local Taxes

Payroll Taxes

Social Security (6.2%)

Medicare (1.45%)

SUTA, FUTA

Unemployment

Short Term Disability

Medical, Dental, Vision

Workers' Compensation (varies by state and job classification- see below)*
Office/Clerical related employees are typically classified as '8810' which is a relatively cheap code due to low workers; compensation risk.
Light Industrial related employees are classified as a different code depending on job classification and what your company does. This cost varies.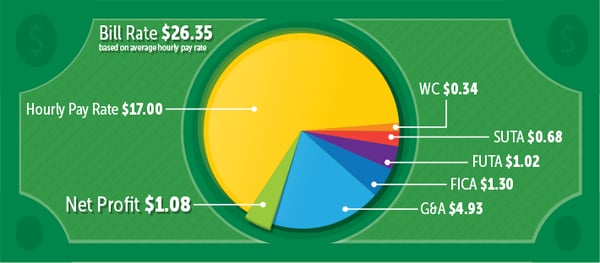 Click here to learn more about Bill Rates and Bill Rate Calculation.
Benefits of Using a Staffing Agency
Staffing agencies handle all the benefits associated with the candidates they hire including taxes, payroll, worker's compensation and other benefits, reducing overhead costs for employers. Staffing agencies find, screen, and match job seekers with employers every single day.
1) Try Before You Hire
Temporary employees give your company the chance to try out an employee before making a full-time job offer. Gauge the fit before hiring a temporary worker, and, if they are exactly what you're looking for you can then decide to hire once they've checked all of your boxes. This is one of the main benefits of using a staffing agency. Temp-to-Hire staffing is the perfect risk-free solution, which is why 47% of staffing clients voted this as the#1 reasons to work with a staffing agency.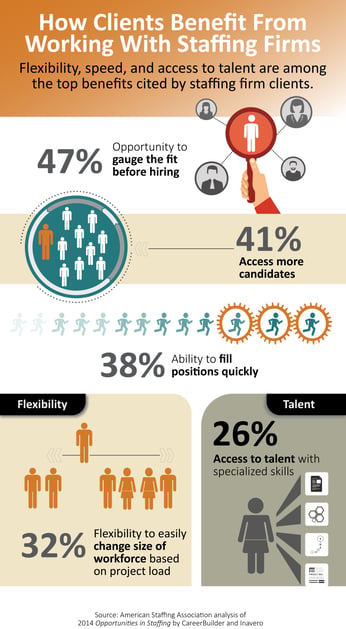 2) Speed
Because staffing agency recruiters keep a pool of readily available talent for a variety of jobs and industries, a job opening can easily be filled within a matter of hours or days. Staffing services lead to a faster hiring process. The ability to fill the positions faster with an agency than on your own is among one of the top cited reasons voted by staffing agency clients as a top perk of temp services.
3) Candidate Access
Staffing agencies have a broad network of candidates and connections that are not easily found through a simple job search. Whether you have a specialized opening that requires a specific skill set, certification, or a large number of openings that need to be filled quickly, an agency is your best bet.
4) Workforce Flexibility
Employers are able to adjust their workforce to changes in business demands. Companies depend on staffing services to provide them with talented workers who can meet a wide range of needs. The flexibility to easily change the size of your workforce based on project load or demand is another benefit to using a temporary agency.
hiring peaks

seasonal needs

special projects

large number of openings

hard-to-fill jobs
5) Recruiting Staff
Top staffing agencies hire recruiters with direct experience in niche industries. Over 1,200 clients have come to TPI Staffing with a variety of hiring issues and continue to use our resources because they experience the benefit of staffing firms. Recruiters know the recent trends and changes in the market.
Click here to learn more benefits of using a staffing agency.
---
Texas Employers Staffing Agency Stats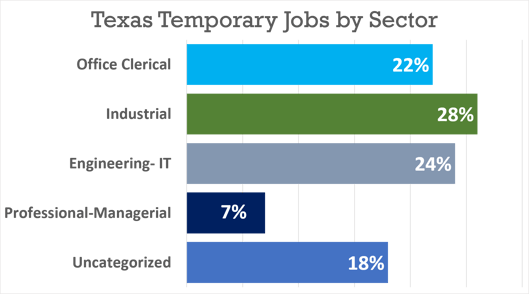 Texas Staffing Stats:
Texas Staffing Firms Employed 1,450,700 people in 2017

Average temporary workers each week: 298,500

Annual Employment: 1,450,700

Average annual earnings per job: $40,600
View or Download the Texas Staffing Factsheet here.
Legally Mandated Labor Costs
• FICA (7.65%)
Social Security (6.20%) and Medicare (1.45%)
• FUTA (6.00%)
Federal Unemployment yo, Hourly Tax Authority (varies by state- Pay Rate maximum used, excluding any $17.00 potential credits)
• SUTA (4.96%) Texas
State Unemployment Tax Authority (Texas rate)
• Workers' Compensation
Workers' compensation (varies by job classification and state)
Ultimate Staffing Guide Webinar
Free On-Demand Staffing Webinar for Employers
In under 10 minutes, and at NO cost to you, join our free staffing conversation with honest dialogue to allow your team to make a hiring decision that's right for you.

In this free on-demand webinar, you'll:
Learn the best practices for reducing staffing costs

Familiarize yourself with staffing basics and terminology

Better understand how staffing agencies work

Hear the latest tips on recruitment trends and employment news
I have worked with the professionals at TPI for over 4 years and when I have needs for both shop and office personnel TPI is where I turn. They have provided employees to our various Houston locations with very qualified employees with little or no notice. They do a great job screening applicants and match candidates with our requirements. Very professional to work with.
Russ P. TPI Staffing Client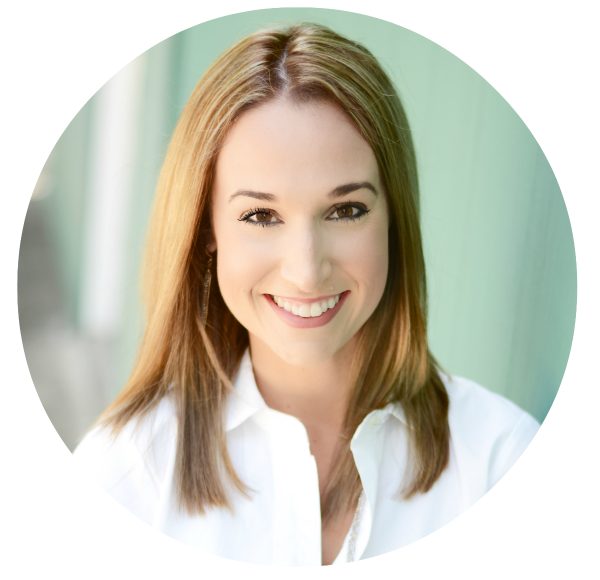 Interested in more information? Complete the Quick Contact Form below: